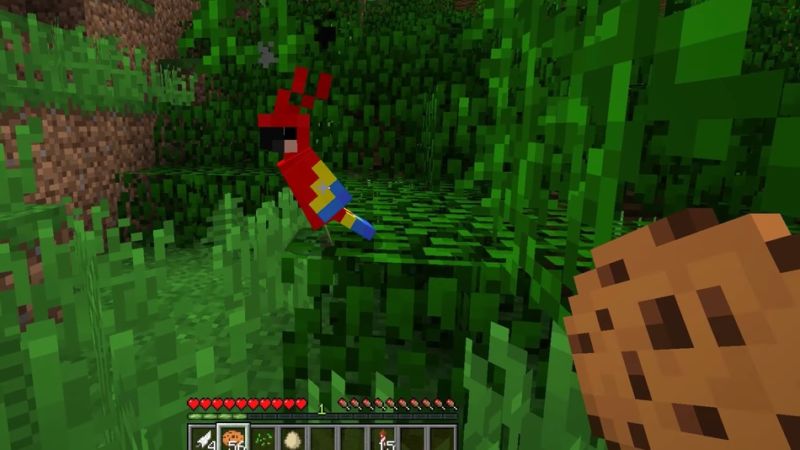 Usually, when outside groups worry about video games having a negative effect on children, they're focused on those games' potential normalization of violence or how games allegedly encourage a sedentary and emotionally unbalanced lifestyle. This week, though, Minecraft maker Mojang is responding to a public outcry by making changes to the way it portrays parrot feeding.
In Minecraft, to breed new in-game parrots, you feed the birds chocolate chip cookies. In the real world, though, even a small amount of chocolate can be toxic to a parrot's digestive system.
In a post on the Minecraft subreddit this weekend, user 1jl expressed concern that some of the millions of children who play Minecraft would try to imitate the game in a way that poses a danger to pet parrots. "You can't tell me some 6-year-old is going to play Minecraft and then try to feed their Mom's 45-year-old Macaw chocolate chips or a chocolate chip cookies,"[sic] he writes. The post quickly became the most popular post ever on the subreddit, attracting more than 37,000 voting points as of this writing.