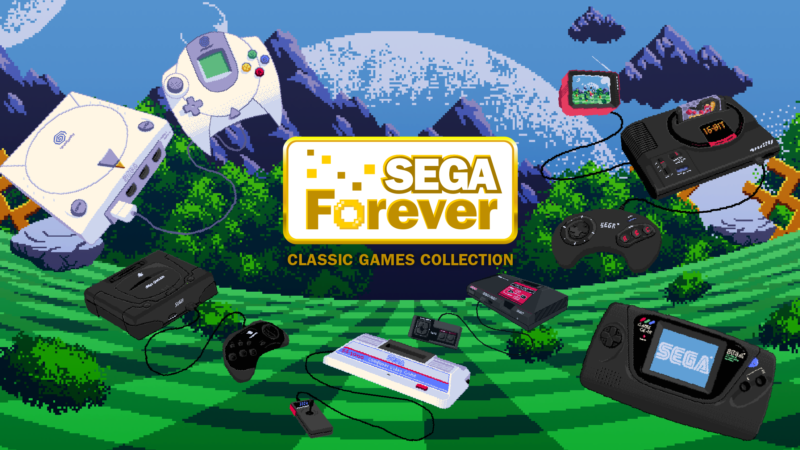 Sega is bringing a collection of its finest retro video games to iOS and Android devices via a new service called Sega Forever. Unlike its past mobile releases—which include the likes of Sonic the Hedgehog and Football Manager Mobile—the entire Sega Forever line-up is free-to-play and supported by ads. Players can optionally remove the ads via an in-app purchase for £2.
There are five games in the Sega Forever launch line-up, consisting of the original Sonic the Hedgehog, RPG Phatasy Star II, beat 'em up Comix Zone, platformer Kid Chameleon, and the original Sega Mega Drive (Genesis) pack-in game Altered Beast. An iOS and Android version of the classic Dreamcast game Crazy Taxi launched in May, which is also free-to-play. Additional games are promised to launch every two weeks.
Although the launch line-up is exclusively made up of Mega Drive games, the Sega Forever Twitter feed has teased shots of other consoles, including the SG 1000, Dreamcast, and Saturn. How Sega tackles the Saturn will be particularly interesting given the difficulty developers have had creating a working emulator for the console's classically esoteric hardware.